Tuesday, February 1
Look Around You
I didn't see the first series, but the second run of
Look Around You
kicked of in cracking style last night. If you didn't see it then imagine a kind of spoof Tomorrow's World from the early 80s. Needless to say it was brilliant, with the star of the show being
Synthesizer Patel
, pioneer of the 'Liquinth', which has water covered keys for a smoother sound.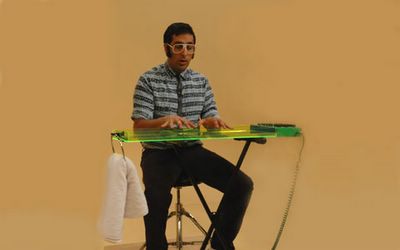 As
the programme
tells us, Synthesizers can recreate the sound of almost any instrument (except of course the bassoon). You can even have a go at playing the
Mini-Trelm Green Key 8000
yourself. But be careful, it is alarmed to stop the rise of the worrying trend in Synthesizer theft...
I also watched the Kilroy documentary, but more on that later...